Lily Angels 2017 presented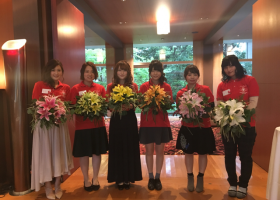 Розміщено в понеділок, 31 жовтня 2016 р.
The 6 new Lily Angels 2017 were presented in Tokyo on October 28, 2016. These are daughters of Japanese lily growers that are deployed to promote lilies in Japan. The event took place in the French embassy, and the attendees were addressed by several people that are involved in the lily business wit...
Детальніше