Trade Exhibition Zwaagdijk 2017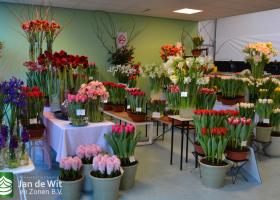 Розміщено в четвер, 16 лютого 2017 р.
We are present at the 'Vaktentoonstelling Zwaagdijk' (English: Trade Exhibition Zwaagdijk) again this year, and our booth is looking beautiful again. The weather outside is cold and the trees are bare, but colourful flowers are blooming profusely inside. Does this not make you eager for spring? ...
Детальніше